SNAP! DISCOGRAPHY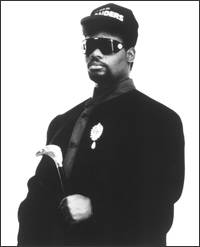 Snap! is a mysterious group that is popular but yet nobody knows much about it. Snap! came to
fame in 1990 with the release of their first hit (The Power) like the title and lyrics of the song suggest
Snap! was quite sure that it will be the rising sun in the dance industry. Thank's to their massive
hits that topped the world Snap! became one of the best dance groups ever and one of the few
german groups that achieved success internationally.
Snap! was one of the rare eurodance bands that managed to get to the top of the U.S charts
which is a great breakthrough since eurodance music hardly ever exists in these charts. Snap!
is the brain of the two german producers based in Frankfurt (Michael Muenzing also know as
Tin Man and Luca Anzilotti) whom produced for groups like Nirvna and Erasure.
The singers that collaburated with Snap! are rapper Turbo B, Jackie Harris ,Pennye Ford,
Thea Austin ,Nikki Haris ,Alias Summer ,Indian singer Rukumani and Einstien.
Snap! brought us mega smash hits like (The Power & Rhythm is a dancer) that are included in
almost every dance and best of the 90's compiltion albums and other fabulous hits like (Ooops up,
Cult of Snap, Exterminate,See the light). Snap! became famous for their songs that not only enter
the weekly top 20 countdowns but become one of the best 20 songs of it's year.
(According to the European charts and M.TV Europe)
Snap! released four albums that sold millions of copies worldwide
| | |
| --- | --- |
| World Power | Madman's Return |
| Welcome to Tomorrow | Attack the Remixes |
Snap! Discography by Fadi Nabeel
If you want me to post your Snap discography then please email it to me